Hands-free drive through parking control to speed up secure entry and exit at any parking facility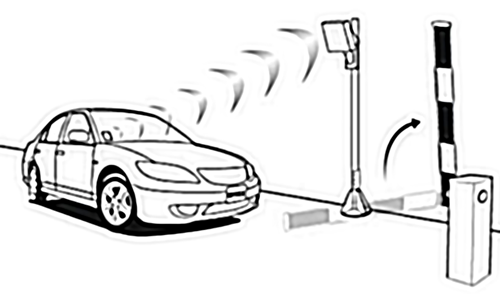 IronLogic UHF Parking Control System is a control and monitoring system designed for use in many areas from private car parks to retail centers. Our solution is built of:
UHF Vehicle Tags (windshield sticker, tire or rego plate screw tags)
IronLogic UHF RFID Readers
The system is highly customizable to fit the requirements of any parking facility.
The key benefits of our solution:
Tag reading distance is up to 10 meters, no need to open window, just drive through slowly.
UHF RFID tags have strong protection and can not be cloned.
Our UHF RFID readers can work either in autonomous mode if located far from any building or in on-line mode communicating with the Access Control Software via Wi-Fi or Ethernet. So even if your entire computer network is down, you parking system will be fully functional and not a single event will be missed. All the data will be synchronised with our software after your network is back online.
Enhanced functions like detailed reporting, user groups and allowed access schedules can be configured in our Access Control Software.
Free SDK ia available for integrating with any 3rd party software.